Kontron's KBox C-Series is designed for the industrial control cabinet environment. Based on COMe modules the KBox C-Series is highly scalable and ensures simple upgrades whenever needed. The availability of different housing options guarantees mounting even when space is limited.
The KBox C-Series is based on high-performance processors up to Intel® 8th/9th Gen Core™ or Intel® XEON® E3. With its broad range of interfaces, various storage capabilities and expansion slots, the KBox C-Series maximizes flexibility and eases adaptation to the specific application needs. In addition, integrating standard components, such as PCIe and miniPCIe cards, system expansions can be carried out quickly while allowing developers a greater degree of flexibility.
Advantages:
High processing performance up to Intel® 8th/9th Gen Core™ or XEON® E3
Modular approach - Forever Young
Maximum of flexibility and expansion capabilities
Maintenance-free operation
Easy customization with proven building blocks
KBox C-Series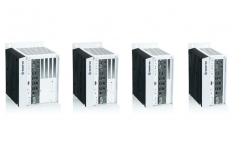 Powerful high-end industrial computers based on 8th/9th Gen ...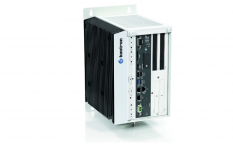 Powerful Industrial Computer Platforms Based on COM ...